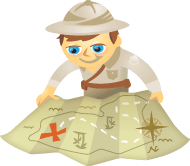 How are you responding to upset customers?
No matter what you sell or what industry you're in, you're going to experience negative word of mouth.
You know, those customers who are expressing their complaints on social media.
It just happens.
Things break, problems come up and employees have bad days. But it's how you handle it that separates you from everyone else.
Remember: Negative word of mouth is an opportunity.
A great response strategy can convert angry and upset customers into loyal, raving fans. The rule of thumb is that while unhappy customers talk to 5 people, formerly unhappy customers you win back talk to 10.
So get out there and embrace the negativity. Start responding. Here are 10 steps you can take to stop the negative, earn new fans and generate a ton of respect.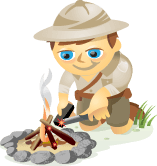 Just as marketers are getting a handle on Facebook, Twitter, and YouTube, a fresh group of social media networks are poised to make a splash in 2010.
These networks have not reached mass adoption yet, so it's not necessary to get active on all of them immediately.  But remember, Facebook only took 6 years to reach 400 million registered users.  You should keep an eye on these five upstarts to see if their innovative services attract large audiences in the near future.
Why You Should Pay Attention
Learning the ropes on new services before they gain mass traction can help you get value from them faster once they catch on.  Monitoring the innovations in the social media space also gives you an indication of how the market is changing and will evolve over the next few years. Marketers should stay abreast of broader market trends to assure their messages stay relevant.