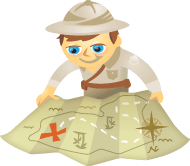 Are you wondering how to analyze the reach of your YouTube videos?
YouTube's video statistics and analytics tools help you measure results of your videos.
Why measure your YouTube marketing efforts using these tools?
These tools give you the analytical know-how to help create improved branded content to more effectively get your videos:
Discovered in organic search in both Google and YouTube results
Watched by the largest and most relevant audience possible
Shared across social networks, email and embedded on other websites
To improve results with your future content, dive into your YouTube Insights in the following ways.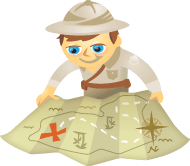 Are you wondering how to get people from YouTube to your website?
Are you looking for ideas to move people from watchers to clickers? Keep reading to learn how.
Why YouTube for Traffic?
With an impressive three billion daily views, this video-sharing platform stakes its claim as the world's second-largest search engine (behind Google) and is considered the third most-visited website in the world. Think YouTube is only for Justin Bieber fans? Think again.
As a marketer, there's an absolutely incredible potential with YouTube if you deploy the right strategy. Imagine each of your videos as "mini websites."
First, your content can get found from within YouTube itself.