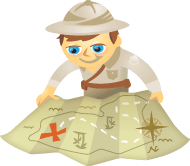 Do you have a YouTube channel for your business?
Interested in ways to attract more viewers?
After you upload a great video to your YouTube channel, there are a few steps you can take to make it easier for viewers to find your content.
In this article I'll show you how to boost visibility for your YouTube channel.

Listen now: Play in new window | Download | Embed
Subscribe: iTunes | Android | RSS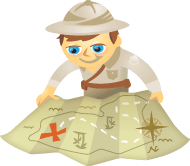 Are you using YouTube as part of your social media marketing strategy?
Do you want to reach more viewers and optimize the quality of your videos?
There are a whole host of lesser-known YouTube features that creators need to utilize to improve the quality of their content and expand their reach.
In this article you'll discover how to use these tools to increase watch time, attract subscribers and drive more traffic to your website.
#1: YouTube Audio Library
How many times have you watched a video online, only to exclaim afterwards that it was "the music that made it"?
Music evokes a strong emotional response in an audience. The right track has the power to create a really magical moment. Choose the wrong audio and you risk killing the mood in the blink of an eye.
It's tough to find the right music for a video, especially if you're on a budget. The YouTube Audio Library helps make the job a lot easier.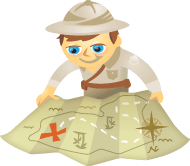 Are you seeking more visibility for your YouTube videos?
Are you wondering how others do it?
If you want the massive views, exposure and targeted traffic that YouTube offers, you need to focus on first building an audience—or as YouTube calls them, subscribers.
Why YouTube Subscribers?
A YouTube subscriber is someone who has chosen to "follow" your channel and your content so they can stay updated with your latest videos. In essence, a subscriber can become a raving fan who watches, comments and shares your videos with others. Building up a strong subscriber base is essential for creating a powerful community online.
The following article will reveal six simple—yet highly effective—methods for getting more subscribers to your channel and your existing videos.