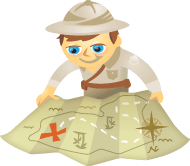 Are you a business owner or professional with something to say?
Do you want to be considered an expert in your field?
Whether you are a marketing pro, business owner or professional, a blog could significantly boost your career or business.
In this article you'll find all of the tips and resources you'll need for getting started with blogging.
#1: Create Your Blog
There are a variety of blogging platforms; however, the only real option for a business blogger is WordPress. You want something that looks and feels professional, because your blog should be a reflection of your brand, mission and business. And these days, some business owners even opt out of a traditional website altogether in favor of a company blog.
If you haven't already done so, you'll want to register a domain and decide on hosting for your blog. Those who already have a company website may just need to add a blog. WordPress is easy to use and the site will basically walk you through the process. Sign up, choose your theme and you're ready to go.
How to Choose a Domain Name: Although it's likely you'll use your name or the name of your company as your domain, there are other options. This post from Amy Lynn Andrews offers no-nonsense tips for naming your blog.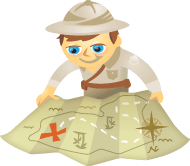 Is your WordPress blog safe from malicious people?
Would you like to make your WordPress blog more secure?
Most often, people don't think about security measures until it's too late. But there are some simple steps you can take to keep your blog safe.
Why Secure Your WordPress Blog?
A blog that has been hacked can suffer from loss of content, stolen data and expensive downtime. Maintaining the security of your blog helps you protect your reputation and provide your visitors with the best service possible.
Because WordPress is such a popular platform for blogging, it's a regular target for hacking attacks launched by people who find and exploit weaknesses and vulnerabilities in websites.
Here are 5 simple security measures that you should implement on your business blog today to protect it from hacking attacks.
#1: Delete the "Admin" Username
Hackers look for blogs that use the default WordPress admin username because it's half of the information they need to gain entry to your blog. When you use "Admin" as your username, you save the hacker a lot of time. All they'd need to do next is to figure out your password. Once that happens, they can enter your blog and do whatever they want.
The first step in making your blog secure is to create a new user profile for yourself and delete the default admin username. This makes it more difficult for someone to hack into your business blog.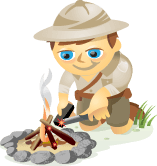 Are you a blogger? Using WordPress?  This article contains a number of powerful plugins that will take your blog to the next level.
Blogging and Social Media?
Where does blogging fit into your social media mix? Many people I encounter still haven't taken the time to start a blog for their business.  I've heard many different reasons for not having a business blog—from not having enough time to insecurity about writing style.
Blogging should be one of the cores of your business. It should be right in the middle of your social media mix—the bulls-eye, the main target.
It's important to note that your blog is the hub into which all of your social media networks feed for optimal exposure. Some people feel overwhelmed by the notion of starting and maintaining a blog, so below I discuss 11 essential WordPress plugins to get your blog off to a racing start.