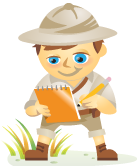 Suppose you met an experienced marketing consultant who promised to give you one-hour assignments five days a week for three months to teach you a brand-new marketing channel.
And the result was a detailed marketing plan for that channel.
Suppose the marketing channel was social media? And suppose he only charged you $30?
Would you accept his offer? I thought you might.
The consultant is Dave Evans, a communications expert who now focuses on using social media to market goods and services. His 400-page book is Social Media Marketing an Hour a Day. Here's a comprehensive review of some of the main tips from this excellent book.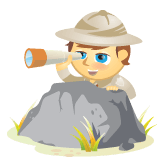 Avaya can hear you. Maybe you just praised the communications giant online – or took its name in vain. Whatever you said, it's on the company's radar.
At a time when businesses are using social media to promote content and start discussions, Avaya has found that listening trumps talking.
"We're listening to social media and responding," said Paul Dunay, Avaya's social media ringleader, who is global managing director of services and social media marketing.
"There is no Tweet that goes unturned. No forum post that goes unturned where our name is mentioned."
What began as a way to engage and support customers has evolved beyond even Avaya's expectations. And if Avaya ever doubted its investment in social media, those concerns are now put to rest.
A recent quarter-million–dollar sale, which began on Twitter, soundly answered that question.