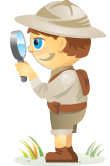 Do you know where your customers and prospects spend time online?
Marketers have long relied on market research to determine where to spend their advertising dollars on television, radio and print advertisements.
In the last few years, research organizations have begun providing intelligence on how consumers behave on social networks.
The following article is based on new social media research studies.
These findings will help you better strategize your company's social efforts to match your customers' behaviors.
#1: Know Where Your Customers Spend Their Time
Three recent research studies show active Internet users spend anywhere from 16% to nearly 25% of their online time on social networks.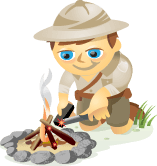 It's no secret that social media marketing is the most powerful business-building tool on the planet.  Now any business can directly reach customers, anytime and anyplace.
To take your social media marketing to the max, here are hot social media tips direct from 12 of the top industry masters. You're going to want to model their priceless advice:
#1: Engage Your Facebook Fans With Questions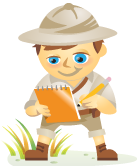 Have you ever wondered how a business handles more than a million Twitter fans? Want the inside scoop from the largest retailer on Twitter?
Even if you're a small business, there's some great insight to be gained from Marla Erwin, Interactive Art Director for Whole Foods Market. Marla was instrumental in creating Whole Foods' acclaimed social media program and the results have been phenomenal! For example, in the first year, Twitter.com/Wholefoods gained a million Twitter followers. It has now surpassed 1.75 million people.
If you're not familiar with Whole Foods, it's the leading natural and organic food store in the world with nearly 300 locations in North America and the United Kingdom.
Whole Foods Market is the most popular retailer on Twitter and is a leading example of Twitter's power to build millions of relationships a single customer at a time.  Here are key excerpts from our interview (you can listen to the entire exchange at the end of this article).