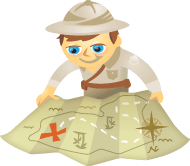 When people hear the word design, they sometimes think only of making something look good, using colors and graphics to add interest. But on the web, and especially on a blog, design has a purpose: to grab readers when they arrive, make it easy for them to get what they want, and create trust through a consistent and professional look.
A well-designed business blog:
Uses visual interest to make posts easy to read
Brands your business in a consistent way
Places useful information in places where it is easy to find
Isn't cluttered with things that aren't helping you promote your business
Makes it easy for readers to do what you want them to do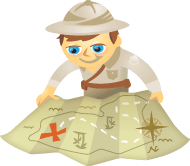 Great blog posts don't magically engage readers. But by applying a few good tactics, your blog can attract and retain your ideal readers.
Here are seven powerful blog posting habits:
Tip #1: Clear Targeting
The first rule for creating effective content for your business blog is to completely understand why you're blogging. Have a thorough understanding of your ideal reader's (your customer's) profile and of your core message as it relates to your business. If you have a really clear idea about who you're writing for, it's going to be easier to write. Your blog posts will be on target and on purpose. You won't be meandering off into subjects that are irrelevant to your audience.