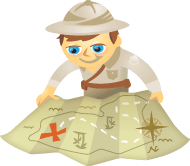 Almost anyone these days can throw together 140 characters and call it a tweet. But to use Twitter for maximum business impact there are many tried and true content sources ready to be used.
In this post I'll introduce practical ways to use good content for your tweets, everything from A to Z.
#1: Answers
Think about the questions your customers and prospects asked you this past week. Or maybe there are the repeat questions you've already answered on the FAQ page of your website.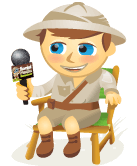 In this video I interview Joe Pulizzi, author of Get Content, Get Customers.  Joe is an expert in the world of content.
Listen to Joe explain why you must have a content marketing strategy before you have a social media strategy. Joe connects the dots between content and social media.  Be sure to check out the takeaways below.