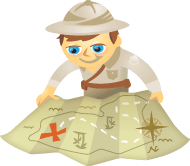 Have you used Pinterest to promote your business-to-business (B2B) company?
Many consumer-facing businesses have had a lot of success promoting themselves with Pinterest.
A recent study by SteelHouse shows that "Pinterest Users Are Nearly Twice as Likely to Purchase Than Facebook Users."
However, many B2B businesses are still wondering how to promote themselves with Pinterest.
Check out how these B2B businesses are using Pinterest. Try to replicate their techniques for your business.
Here are 7 tips for successfully using Pinterest for your B2B business.
#1: Use Infographics
Posting attractive infographics on your blog can be a great way to promote your B2B business on Pinterest. A well-designed infographic with helpful information can get you lots of pins and repins.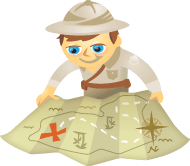 How many ways are you leveraging your blog posts?
Most people write a post and that's the end of it. You're probably syndicating your blog feed to the usual places: Facebook, Twitter and LinkedIn, at the very least. And that's a good thing.
Yet there are many other ways to get more mileage out of your content.
As discussed in one of my prior articles, content syndication is just one part of the equation.  But to really get the most leverage from your blog, think about how many ways you can repurpose the content (and then syndicate the new formats to all the usual sites).