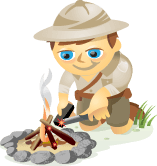 Are you struggling to make social media work for your business? Sometimes a few well-chosen tools are all you need to get your social media marketing working for you.
In our recent Social Media Success Summit, there were presentations that covered all the key topics you need to make your social media marketing easy. In this article, I'll share 12 of those tools that were recommended by the pros.
Tools to Refine Your Visibility and Engagement
Here are three tools recommended by Mari Smith during her first presentation on increasing your visibility and engagement on Facebook.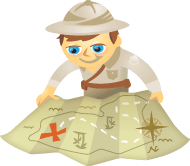 Have you considered video blogging?
In the age where online reality is replacing actual reality in every facet of our lives, having YOUR face behind YOUR virtual real estate is paramount for people to feel close(er) to you.
This blog post will be your comprehensive guide.
Why Video Blogging?
Video blogging helps you build connections with your viewers like no other blogging format. The close second is perhaps audio.
A case in point is Michael Stelzner. He's the face behind your favorite business blog SocialMediaExaminer.com, and he used this method to introduce himself and his website to his audience in a very effective way. Have you introduced video content to your personal or business blog? If not, why?