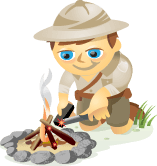 Do you know what people are saying about your brand? Do you want to know how to monitor these conversations?
Regardless of the size of your business, chances are good people are talking about you and your brand via social networks and blogs. In this article I'll cover four free monitoring tools to help you get started.
Getting Started: How do people talk about you?
A good place to find how people know and speak of your brand is to look at the keywords and phrases they use to find your website.
You can find these metrics in the analytics package you're using with your website. If you're not using an analytics package like Google Analytics, Webtrends or Clicky, then brainstorm keywords and phrases that you may have heard clients/customers use in discussions you have had with them.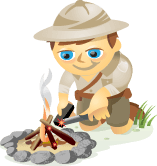 Are you befuddled by all the social media tools out there? Are you wondering if Radian6 is a good choice for your organization? Do you need a way to compare different vendors? Keep reading for a comprehensive review…
If you're looking for a social media monitoring tool, you've probably noticed that it's quickly becoming a confusing landscape. For those who are new to social media and looking for tools to manage their presence, it's difficult to know how to compare one vendor to the next. Here's the skinny on where Radian6 fits into the picture.