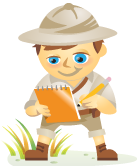 When Content Science sends their quarterly e-newsletter to their mailing list, their email open rate is 50%.
"Well, of course," I hear you saying. "Sending an e-newsletter to subscribers who have opted in would most certainly have a fairly high open rate."
Exactly.
So why would you want to broadcast your online message to millions of people who couldn't care less, and be happy with a 3% click-through rate? Why are you still marketing online the same way you marketed offline?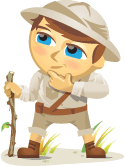 The average American is hit with an average of 4,000 promotions every single day. And most people ignore almost all of the ads.
Consumers have developed extremely sophisticated filters. As a marketer, you're fighting that filter every day.
What if you could take the filter out of play altogether? You can. Here's how: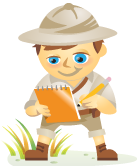 Most of us use the Internet every day. Whether for work, school or play, the Internet is woven into the very fabric of our lives. Although we spend so much of our time online, we rarely give much thought to what actually makes up the content of the Internet.
Let's be clear, the Internet is really divided into three types of stuff: (1) terribly addictive, uncomfortably funny or tremendously valuable content, (2) average, run-of-the-mill, "I already knew that" -type content and finally (3) utter crap.