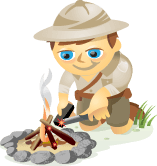 Are you looking to turn more Facebook lurkers into fans of your page? There's no better way to do this than with a custom Facebook landing tab.
As interest in Facebook marketing increases, marketers are looking for new ways to improve their technique.
If you're a regular reader of Social Media Examiner and also visit our Facebook Page then you've already heard about creating custom tabs using Facebook's Static FBML for engaging first-time Facebook visitors.
Here are eight different ways businesses are using landing tabs on Facebook.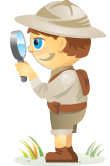 With 2010 fast approaching, there's lots of talk about the social media predictions for the coming year. Although we don't have a crystal ball here at SocialMediaExaminer.com, we do have recent social media studies to support some very likely trends.
David Armano recently published his social media predictions for 2010 on the Harvard Business Blog.  Here's a detailed analysis on whether his predictions will likely come true.