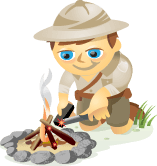 Are you looking for ways to enhance your social media marketing?
Do you want new tools to simplify your job?
We asked a group of social media pros for the hottest social media tools they use today.
Check them out to see if these social media tools are a good fit for you!
#1: Unlock to Share Plugin
My favorite social marketing tool of all time is the unlock to share plugin. What is it? It's a simple plugin that "unlocks" additional content when your web visitors share your stuff on Facebook, Twitter or Google+.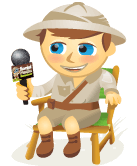 In this video I interview Peter Shankman, founder of Help a Reporter Out (HARO), vice-president of Vocus and author of Customer Service: New Rules for a Social Media World.
Peter shares the story of HARO and how customer service has evolved and gives insights into the best practices on how to engage with your customers on social media.
You'll learn what you need to know to create a strong customer-service culture on social media.
Be sure to check out the takeaways below after you watch the video.