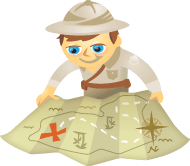 Have you considered video blogging?
In the age where online reality is replacing actual reality in every facet of our lives, having YOUR face behind YOUR virtual real estate is paramount for people to feel close(er) to you.
This blog post will be your comprehensive guide.
Why Video Blogging?
Video blogging helps you build connections with your viewers like no other blogging format. The close second is perhaps audio.
A case in point is Michael Stelzner. He's the face behind your favorite business blog SocialMediaExaminer.com, and he used this method to introduce himself and his website to his audience in a very effective way. Have you introduced video content to your personal or business blog? If not, why?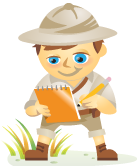 Three 30-something guys are surfing The Long Tail and demolishing the boundaries of traditional television broadcasting along the way.
Adam Quirk, Erik Nelson, and Aaron Valdez are the sole employees of Wreck & Salvage LLC. In addition to making customized videos for clients, they create a monthly, hour-long online video show called Tricorn.
But you won't find them out on the town, shooting original videos of breaking news stories. They do that occasionally, but they are primarily "remixers" who take snips of existing videos and splice them together to create a mashup. And they broadcast many of these mashups on their show, streamed live on Livestream.