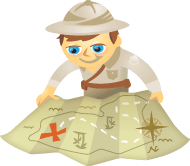 Unless you can get people to click your "Like" button, your Facebook strategy will be as limp and lifeless as Matt LeBlanc's post-Friends career.
That's because the vast majority of consumer Facebook interactions don't occur on your fan page, but rather in the newsfeeds of your fans. In fact, research from Jeff Widman of Facebook fan page consultancy BrandGlue (and a presenter at Facebook Success Summit) estimates that 199 out of every 200 interactions (99.5%) come from the user's wall (or newsfeeds). This means that almost nobody is coming back to your fan page after they visit it the first time.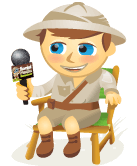 Have you considered enhancing your Facebook page with a Facebook app?  Are you wondering which ones are great and how to add them to your page?
Well, look no further.  In this episode of Social Media Examiner TV, Mari Smith shares her favorite Facebook apps and explains what they can do for your business.
Be sure to share your feedback and see the show notes below.