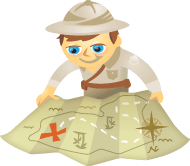 Would you like to improve your social media marketing?
Are you up to date with the best social media tips and tools?
We asked 20 social media experts to share how they're getting results with social media marketing today.
Here's what they had to say.
#1: Mine Twitter to Grow Your Audience
While "if you build it they will come" is a great line from a movie, it's a terrible marketing plan. To succeed on the Internet today, you have to create content that ignites and engages an audience. However, if you are a new blogger, you should probably spend more time developing an audience than creating your content.
Here are three easy but overlooked tactics you can use to build an audience on Twitter, which is arguably the best platform for this.
Once you've been on Twitter for a while, you'll notice people will place you on public Twitter lists. Lists are generally categorized by a special interest or geographic location. For example, I might be on lists for "marketing experts," "bloggers" or "business educators." Find a relevant person to follow, and then dig into his or her lists. You'll likely find a goldmine of interesting people to follow who will hopefully follow you back.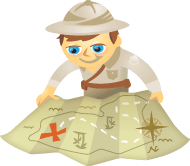 Are you considering infographics for your marketing?
Can you effectively communicate visually?
Infographics are powerful ways to get attention.
In this article, you'll discover how to craft infographics that are widely shared.
Why Infographics?
Modern humans have been around for about 200,000 years and for almost all of that time (97%, to be precise), we've survived by reading just the visual imagery around us.
We didn't start using alphabets until about 5500 years ago.
The fact is, our evolving brains continue to interpret images faster than text. What that means for brands is visual storytelling is essential to delivering highly effective messages.
Because of that, infographics, a hybrid of images and text, have become a great fit for social media marketing. They combine charts, diagrams, pictures and stylized text into a visually pleasing package.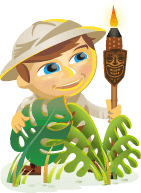 Do you use visuals in your social media marketing?
Are you wondering how you can use images to take your marketing to a whole new level?
To learn about visual social media, I interview Donna Moritz for this episode of the Social Media Marketing podcast.
More About This Show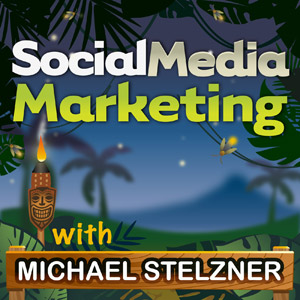 The Social Media Marketing podcast is a show from Social Media Examiner.
It's designed to help busy marketers and business owners discover what works with social media marketing.
The show format is on-demand talk radio (also known as podcasting).
In this episode, I interview Donna Moritz, who is a social media and visual marketing expert. She's also the founder of Socially Sorted, a blog designed to help small businesses achieve more with visual social media.
Donna shares the importance of visuals in your social media marketing.
You'll discover the types of images that work best and the tools you can use to create them.
Share your feedback, read the show notes and get the links mentioned in this episode below!
Listen Now
Listen now: Play in new window | Download | Embed
Subscribe: iTunes | Android | RSS
You can also subscribe via
iTunes
,
RSS
,
Stitcher
or
Blackberry
.