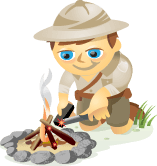 Do you want more engagement on your social channels?
Have you considered using visual content?
There are easy-to-use tools and tactics you can use to create visual content that attracts viewers and engages them.
In this article you'll discover how to use visual content to boost engagement.

Listen now: Play in new window | Download | Embed
Subscribe: iTunes | Android | RSS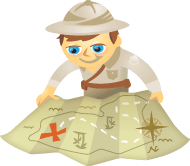 Do you give your customers the best information in the simplest way possible?
Are you connecting with your fans through visual content?
Pictures and video can inspire and amaze your audience in a way text just can't.
In this article you'll find five ways you can use images and video to connect with and add value for your audience.
Your Audience Craves Visual Content
Our brains love images. Did you know we process visuals 60,000 times faster than text? That's an important fact to keep in mind as you develop your social media marketing tactics.
If you have an important message you need to convey or just want to stand out from the crowd, visual content (whether it's a picture or a video) is the way to go.