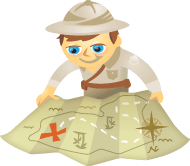 Early efforts in social media marketing have created a tremendous amount of buzz and interest, but surprisingly few case studies focus on monetization.
A recent study by Ketchum and Nielsen shows the number-one activity of social media users (online or offline) is reading blogs – even above TV!
So it's clear that social media is here to stay, and accountable programs must be created to deliver performance and ROI. Here are 3 steps to help you get started:
#1: Define Key Performance Indicators (KPIs) and Measure Against Them
In order to hold any marketing channel accountable, there first must be a framework of metrics that can be tracked, compared to a benchmark (industry or prior program performance) and analyzed over time.  Social channels are no different.  When looking to assign accountability to social programs, the first step is to define KPIs and measure against them.  The three key components to track are: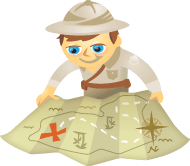 Do you run a local business?  Maybe a restaurant, coffee shop or retail outlet?  Do you want a fun way to encourage repeat traffic to your business?  Does the idea of your customers talking about your business to all their friends sound interesting? If so, you need to pay attention to Foursquare and Geotagging.
What is Geotagging?
Simply put, geotagging is the process of attaching geographical data (longitude and latitude) to photographs, videos, websites, status updates and even emails.  This geotagged data shows where the photos, videos, etc., were created or modified.