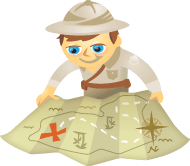 Do you use Vine as part of your Twitter marketing?
Have you seen how other companies are using it?
Twitter originally introduced Vine to encourage creativity among users, but marketing teams quickly saw the value.
In this article I'll show you 10 fun ways companies are using Vine in their Twitter marketing.
#1: Dunkin' Donuts' Super Bowl Vine
Last year, during ESPN's Monday Night Football pregame show, Dunkin' Donuts unveiled the first television commercial made completely on Vine. It featured a team of Dunkin' Donuts coffee cups taking on and defeating a team of milkshakes in a makeshift football game and was a huge hit.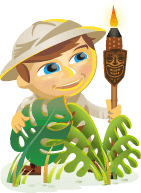 Do you want to know more about Vine video?
Are you wondering how brands and businesses can successfully market with Vine video?
To explore how to use Vine short video on Twitter, I interview Zach King for this episode of the Social Media Marketing podcast.
More About This Show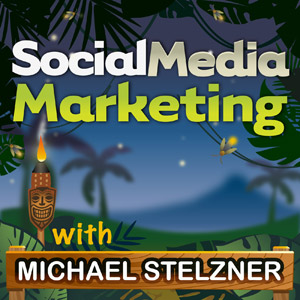 The Social Media Marketing podcast is a show from Social Media Examiner.
It's designed to help busy marketers and business owners discover what works with social media marketing.
The show format is on-demand talk radio (also known as podcasting).
In this episode, I interview Twitter Vine personality and host of KingFilmSchool.com Zach King. Known as FinalCutKing on YouTube and Twitter, Zach has more than 1.6 million followers on Vine and creates short special effects videos that have been watched millions of times.
Zach shares how he got started with film and online video.
You'll discover tips for shooting your own Vine video.
Share your feedback, read the show notes and get the links mentioned in this episode below!
Listen Now
Listen now: Play in new window | Download | Embed
Subscribe: iTunes | Android | RSS
You can also subscribe via
iTunes
,
RSS
,
Stitcher
,
SoundCloud
or
Blackberry
.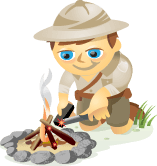 Are you wondering how the new Twitter Vine (think ultra short videos) could work for your business?
Vine is a new mobile app that allows you to capture life from your mobile device in short, six-second looping videos.
You can share these short videos with your Twitter followers and Facebook friends.
Think of it as Instagram, except with videos instead of pictures.
In today's post, I'll show you some creative uses of Vine for business.
Editor's note: You can click on any video to pause it.
#1: Engage Your Followers in Conversation
Start a conversation with your followers using a Vine video.
Simon & Schuster does this by not just asking what followers will be reading this weekend—they give them visual cues on what they could be reading.
It could spark any reader to go to their local bookstore or order a new title online. Hence this update is great for engagement and sales.