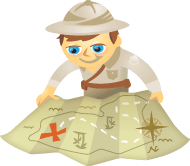 If you could create and manage an entire video blog using nothing other than an iPhone, would you?
If you're interested in learning how to capture audio, pictures and video with nothing but an iPhone, keep reading.
Multimedia Content With an iPhone?
This is what I've been doing with my TalkingWithTom project this year. I've been interviewing digital thought leaders and then sharing those video interviews once a week.
And I'm creating the ENTIRE BLOG using just an iPhone.
The best part of the deal is I've learned a lot about what an iPhone can and cannot do. Along the way, my iPhone has become one of my favorite blog content creation tools.
In fact, I'm now using it in ways I had never envisioned when I purchased it last year.
In this article I'll share 5 tips and tricks that will help you use your iPhone for capturing audio, photographs and video.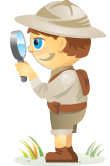 November of 2009 was a big month for Facebook.  And it's not just consumers who are leveraging this titanic network.  Check out these crazy statistics.
ComScore reported that the popular networking site surpassed 100 million U.S. visitors in a single month, joining the elite list of sites (including Google and Yahoo!) that have also reached this milestone.
This major success led to another Facebook record as founder Mark Zuckerman reported they had reached 350 million users in total.
And the impressive stats don't stop there.  ComScore also reported that Facebook took up 5.5% of all time spent online in the U.S. during the month of November.  Considering how big the "online world" actually is in terms of web pages, this was no small feat!  Check out this image: