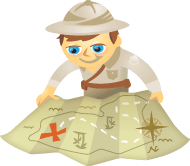 Are you thinking of starting a podcast?
Have you considered using Google Hangouts On Air?
Your podcasts don't have to stop with basic audio files. Google Hangouts On Air offer ways to create audio, video and better SEO.
In this article you'll discover how to create more dynamic podcasts using the built-in features of Google Hangouts On Air.
Why Podcasts With Google Hangouts On Air?
Traditionally, interview-based podcasts are done via Skype using either eCamm's Skype Call Recorder on a Mac or Pamela for Skype on a PC. Both are stable programs with good sound quality and the option to record video. These tools work just fine, but what if you could up your game?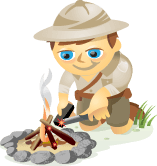 Are you looking for cool blogging tools to enhance your business blog?
The right mix of blogging plugins and widgets can make it easier to blog and also help you achieve your business goals.
To help you keep up with the latest and greatest, we asked a group of blogging pros to share the favorite new tools they've recently discovered.
Here are the latest blogging tools adopted by these social media pros.
#1: Lucky Orange
Arsham Mirshah of Web Mechanix turned me on to Lucky Orange. It allows you to watch activity on your site in real time and play back people's sessions.
I've been using it to watch fall-off and landing page activity. It has heat maps so you can see where people are engaging with your pages, and it even has live chat. You can proactively chat with someone who is on a page and let them know you are there to help or people can reach out to you directly when you have chat online.