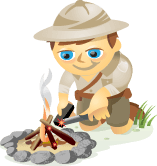 Do you want to use video to market your business online?
Are you looking for video tools to get you started?
With today's tools, creating professional video is easier than you think.
In this article you'll discover tools and resources to create videos that you can use to market your business right now.
#1: Do It All on Your Apple Device
The newest versions of Apple's iPhone and iPad let you shoot 1080p, HD-quality video using iMovie—their free, built-in moviemaking software. iMovie is fairly simple to use and lets you to create slick videos and upload them to YouTube or Vimeo on the spot.
Before you jump into moviemaking, first make sure you have a method for holding the iPhone or iPad steady. (Nothing is more distracting than a shaky camera!) Use an after-market tripod attachment or add-on to ensure you get steady shots with your mobile device.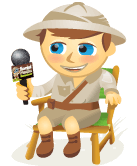 Video is hot! It adds a whole new dimension to your marketing. Are you looking to use video with your social media efforts, but feel a bit stuck?
In this episode of Social Media Examiner TV, Mari Smith shares important tips, creative ideas and what you need to know to integrate video into your social media marketing. Also be sure to catch her ninja marketing tip at the end of the video.
Be sure to share your feedback and see the show notes with lots of useful links below.