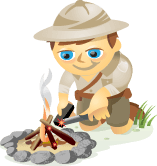 It sounds like a dating site when you read the tagline: "Zipcast is the way to meet online."
But don't be fooled—this new feature from SlideShare is more than just fake profiles and spambots (to be accurate, it's zero parts fake profiles or spambots).
Zipcast wants to be the new way people hold meetings online, and it might have a shot.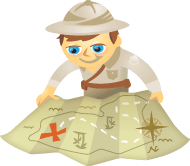 Have you been considering taking on video marketing in a larger way this year? If you're looking to add video to your content offerings, this article is for you.
The following tips will help you understand how to get started with video.
#1: Select Your Video Marketer
A successful web video is personality-driven. Find someone who comes across as the most "social" on camera. Weigh in expertise, authenticity, personality and familiarity (with the audience). Look at his or her ability to be concise and clear, schedule and availability (to create and engage) and how well he or she can use social networking tools. The person should also be able to produce, publish and do social media optimization with video.
If you have the resources, hire more than one and you can assign different duties to different people and make up a new "video marketing team."