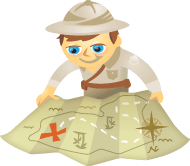 Do you want to use video for your business?
Are you looking for a resource to help you combine video with social media marketing?
Whether you're using video as an individual or as part of a team, these expert articles will help you live-stream, record, publish and market video to support your marketing goals.
Each of these articles will help you understand and master a specific part of using video for business.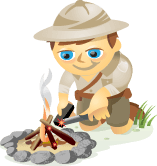 Do you want to use video to market your business online?
Are you looking for video tools to get you started?
With today's tools, creating professional video is easier than you think.
In this article you'll discover tools and resources to create videos that you can use to market your business right now.
#1: Do It All on Your Apple Device
The newest versions of Apple's iPhone and iPad let you shoot 1080p, HD-quality video using iMovie—their free, built-in moviemaking software. iMovie is fairly simple to use and lets you to create slick videos and upload them to YouTube or Vimeo on the spot.
Before you jump into moviemaking, first make sure you have a method for holding the iPhone or iPad steady. (Nothing is more distracting than a shaky camera!) Use an after-market tripod attachment or add-on to ensure you get steady shots with your mobile device.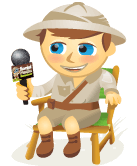 In this video I interview Steve Garfield, who is the author of the book Get Seen: Online Video Secrets to Building Your Business.
Steve shares insights into how video can give your company a competitive advantage. He also shares tips on how to get started and what to look out for in the future.
Be sure to check out the takeaways below after you watch the video.