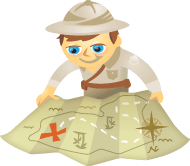 Do you use video in your marketing?
Want to make sure your copyright is protected?
There are simple steps you can take to brand your videos so you're protected if people upload them to Facebook as their own.
In this article you'll discover how to protect your video content from freebooting on Facebook.


Listen now: Play in new window | Download | Embed
Subscribe: iTunes | Android | RSS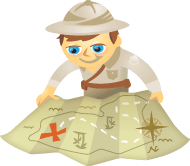 Have you been considering taking on video marketing in a larger way this year? If you're looking to add video to your content offerings, this article is for you.
The following tips will help you understand how to get started with video.
#1: Select Your Video Marketer
A successful web video is personality-driven. Find someone who comes across as the most "social" on camera. Weigh in expertise, authenticity, personality and familiarity (with the audience). Look at his or her ability to be concise and clear, schedule and availability (to create and engage) and how well he or she can use social networking tools. The person should also be able to produce, publish and do social media optimization with video.
If you have the resources, hire more than one and you can assign different duties to different people and make up a new "video marketing team."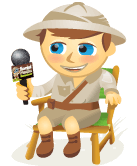 Video is hot! It adds a whole new dimension to your marketing. Are you looking to use video with your social media efforts, but feel a bit stuck?
In this episode of Social Media Examiner TV, Mari Smith shares important tips, creative ideas and what you need to know to integrate video into your social media marketing. Also be sure to catch her ninja marketing tip at the end of the video.
Be sure to share your feedback and see the show notes with lots of useful links below.