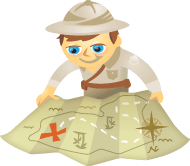 What if your business could do live video broadcasts to unlimited viewers–instantly and for free?
Want to share your screen and slides, no problem.  Need it to be super easy?
This is all possible with using the free Google+ Hangouts On Air!
You've probably already heard about Google+ Hangouts, which allow you to video chat with up to 9 different people at once.
And you may have heard of Google+ Hangouts On Air, which lets you broadcast to an unlimited audience.  But this cool feature was previously only available to a select number of bigger businesses.

Watch this quick video to see it in action…
Well, Google+ recently announced the rollout of Hangouts On Air to everyone worldwide. This is great news for marketers looking for a free and easy solution to reach people via videos.
So let's talk about everything you need to know about using Google+ Hangouts On Air for your business.
First, a brief introduction…
Google+ Hangouts On Air
Hangouts On Air allow you to publicly broadcast your Hangouts on YouTube and your Google+ stream for anyone to watch.
Yep, it's like having access to your own live video show on the web—viewable to anyone in the world.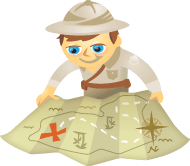 Can you see me now?  Yes, seeing faces is really at the core of social media. New tools have recently emerged that allow you to broadcast multiple live talking heads over the Internet.
Here's the cool part.  They cost next to nothing and allow you to instantly communicate with hundreds of people.  The marketing upside is huge here: quick video chats with groups of prospects, organized events and much more.
We conducted four live multi-guest video broadcasts for the launch of Social Media Examiner. In this article I'll explain how we did it and share the tools we used so you can do this on your own.
How it Works
Are you launching a product or service?  Looking to create a big social media splash?   A new and powerful marketing idea is live video broadcasts with multiple guests. Think videophones with multiple people who the entire world can see. Then add public chat and integration with social media sites like Twitter and Facebook.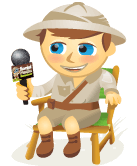 On Monday October 12th, 2009, Social Media Examiner is sponsoring four hours of live video chats with leading social media superstars Mari Smith, Jason Falls, Chris Garrett and Denise Wakeman.
Here's how to participate: Simply click here to enter the live video broadcast room (login with your Twitter ID or as a guest).
Here's the line up:
7am Pacific (10am Eastern): Join Chris Garrett (co-author of ProBlogger) and Michael Stelzner
9am Pacific (Noon Eastern): Denise Wakeman (The Blog Squad) and Michael Stelzner
11am Pacific (2pm Eastern): Mari Smith (Facebook for business guru) and Michael Stelzner
1pm Pacific (4pm Eastern): Jason Falls (Social media strategist) and Michael Stelzner