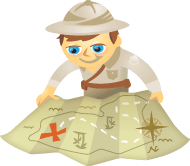 Do you want to attract high-quality leads with social media?
Many business owners see a drop-off in new leads because they stop thinking strategically about conversions.
One way to enhance your social media marketing is to create a short, shareable social video—and implement a strategic "mini-campaign" around it to drive opt-ins.
In this article I'll show 3 ways to supercharge your social media marketing with video.
#1: Create a Short Social Video
Converting social media fans into actual customers starts with getting fans off your social platforms and onto your email list.
First, you must move your fans from Facebook, Twitter, YouTube and Pinterest onto your landing page.
Use a short social video. Videos are quick, they're visual, they're personal, they work like gangbusters across multiple platforms and they're very share-worthy!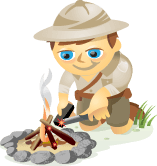 There's no doubt that online video marketing is on the rise.  Numerous studies and statistics prove that video works.  In fact, Forrester Research found that videos were 50 times more likely to receive an organic first page ranking than traditional text pages.  That's a pretty impressive stat!
Online video marketing is attractive to many businesses today for numerous reasons.  Making videos and posting them online is fairly inexpensive.  Plus, online videos stay online forever.  If you spend the money to record once, your video could still be getting views a year from now.