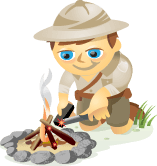 Do you want to use videos to market your business?
Are you wondering if there are simple mobile apps to make this possible?
In this article I'll review five mobile video apps and share how they can boost your online engagement.
Why Mobile Video?
Vine, Twitter's mobile video app, has business and marketing professionals considering the numerous ways video apps can be used to increase engagement.
Ekaterina Walter, social innovator at Intel and author of Think Like Zuck, recently predicted that "2013 will be the year of visual marketing". Walter based this prediction, in part, on the fact that "…visuals and video done right are highly effective in cutting through the noise."
This prediction has already proven true with a burst of new video apps and upgrades hitting the market. And some of these offer unique opportunities for savvy marketers.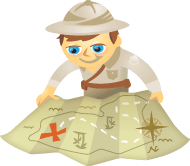 Are you using video to connect with your audience?
Do you think 15 seconds is too short to convey your message?
Think again.
The rise of mobile users has brought new tools to help marketers connect with on-the-go consumers.
Viddy is one such tool.  It's a relatively new social network centered on creating and sharing 15-second video clips.
Taking advantage of the rise in mobile use, Viddy is used mostly on smartphones and other mobile devices by its user base of 22 million people who create and interact with video content daily.
Since the network limits your video uploads to 15-second clips, it's a similar experience to Twitter's 140-character limit, ensuring your quality content is concise.
Why add Viddy to your business's existing social media regimen?
Video streaming has increased 93% via mobile phones from 2010 to 2011, according to Ooyala.
Americans spend 2.7 hours a day socializing on mobile, according to Smart Insights.
Viddy needs less maintenance as compared to other social networks like Twitter or Facebook.
Fluid integration with Twitter, Facebook and YouTube help bolster your video content and presence on Viddy.
There's less competition on Viddy for getting your content seen as compared to Facebook, YouTube or Twitter because the social channel is still young.