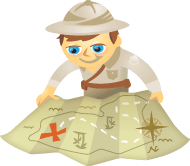 Having trouble engaging your Facebook audience?
If your fans are not interacting with your brand and sharing your content, what value are they?
In this article, you'll discover how to get more likes, comments and shares. I'll reveal five strategies for Facebook posts that get your fans buzzing.
#1: Keep Your Updates Short
Research repeatedly shows that the longer a post is, the less engagement it will receive.
Blame it on Twitter, but people don't have the time or patience to read anything over 140 characters anymore.
Results vary, but research shows that 100 characters or fewer seems to be the sweet spot. This will also allow for easy cross-posting on Twitter.
Want even more engagement? Let a photo do the talking.
According to Facebook, posts that include a photo album, picture or video generate about 180%, 120% and 100% more engagement, respectively.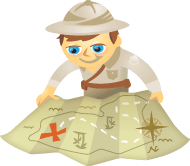 Delicious is the world's largest social bookmarking site.  With it you can save, manage and share pages in a centralized source.
It also brings a very powerful community aspect to social bookmarking. This article will reveal innovate ways to use Delicious.
8 Innovative Uses for Delicious
So why should you use social bookmarking instead of just your browser? Two important reasons include that your bookmarks can be shared with others using a specific URL or RSS feed, and they can be accessed from any computer with an Internet connection.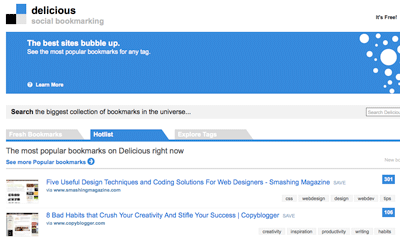 Delicious show popularly bookmarked pages on it's home page.
But there are lot more reasons to consider using Delicious. Here are eight more: