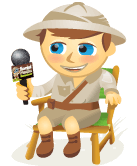 In this video I interview Scott Stratten, author of the book Un-Marketing. Scott talks about why he believes businesses need to stop marketing and start engaging.
You'll discover the biggest marketing mistakes businesses make today and how to remedy them. Scott also talks about some of his successful video marketing campaigns and shares great tips on how to make viral videos.
Be sure to check out the takeaways below after you watch the video.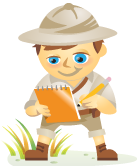 When marketing consultant Scott Stratten worked with the owners of a new restaurant, he recommended inviting residents of a nearby condo complex to a free dinner. Over two nights, the owners could get 150 people to start the buzz about the new restaurant in town.
But the owners balked at giving away free food, which they estimated would cost them several thousand dollars. Yet they had spent $5,000 on a magazine ad!
"How many customers did it bring in?" Stratten asked. "We don't know," they replied.
Does this sound familiar? Stratten calls this the "push and pray" marketing strategy. You push your ad out to thousands and even millions of people, and pray that some respond.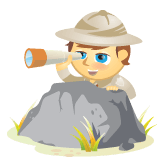 The Big 4-0. For most, turning 40 inspires something big.
For Danny Brown, it wasn't a sports car, Vegas trip or marathon run. He was inspired to set a different challenge for himself—to bring people together and raise money for worthy causes.  And the response was very unexpected…
To celebrate his 40th, Brown and his wife spent a few days at Niagara Falls. Taking a break at a local café, they noticed an elderly woman come in by herself and order ice cream.
Brown wondered about her story.
After he and his wife headed home, Brown couldn't stop thinking about the lonely-looking woman in the café—and regretted not talking with her.