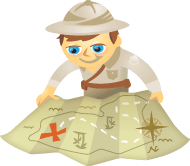 Are you suffering from blogger's block? Is it hard to find time to create content for your blog?  If so, look no further.  This article lists some easy-to-implement tips to help you get over the hump.
But first, there's a big myth (and it may be your roadblock) that needs attention.
The Myth:  I Have No Time to Blog
Every now and then I poll my blog readers and ask about their challenges with blogging. Without fail, most people say that their number-one challenge is that they don't have time to write on their blog.  Frankly, I think that is a false problem because you make time for what's important.
I suggest reframing the challenge from "I don't have time to write on my blog" to "I make time to market my business."  In the context of your business, blogging is a marketing tool.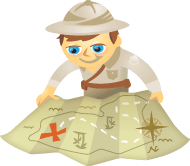 A compelling, active Facebook fan page should be an integral part of your marketing plans. With its 350 million users and average daily session time of 25 minutes, Facebook provides an exceptional opportunity for visibility, Google indexing, live search ability, and fan engagement—whether you're a solopreneur, a large brand or anywhere in between.
But, if you build it, will they come? And if they come, will they stay and engage?
There are two primary components to Facebook fan page engagement: 1) Sharing quality, relevant content and 2) inciting comments.  In this article I'll tell you how to best engage with Facebook fans.