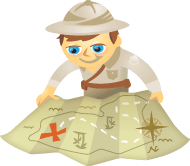 Is Twitter a part of your social media marketing?
Or have you let your Twitter marketing drop off lately?
In any case, with the latest Twitter updates, trends in multi-screen usage and real-time marketing, you'll likely want to take a fresh look at what Twitter has to offer.
Here's a checklist of everything your business needs to do to get on (or back on) Twitter and start seeing great results.
About Twitter
Twitter is a short message communication tool that allows you to send out messages (tweets) up to 140 characters long to people who subscribe to you (followers).
Your tweets can include a link to any web content (blog post, website page, PDF document, etc.) or a photograph or video. If a picture is worth a thousand words, adding an image to a tweet greatly expands what you can share to beyond the 140-character limit for tweets.
People follow (subscribe) to your Twitter account, and you follow other people. This allows you to read, reply to and easily share their tweets with your followers (retweet).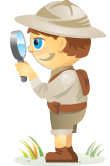 Welcome to our weekly edition of what's hot in social media news. To help you stay up-to-date with social media, here are some of the news items that caught our attention.
What's New This Week?
Twitter.com Enhancements: Twitter is rolling out a new interface when accessing your accounts on Twitter.com.  The old @Mention tab is replaced with two new tabs: an "@Username" tab and an "Activity" tab. Similar to Google+, this shows you new people who have followed you and new activity of people in your network.