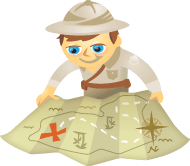 Are you finding it difficult to generate organic leads with Twitter and LinkedIn?
Have you tried paid social media advertising?
Twitter and LinkedIn offer opportunities to target leads in a cost-effective way.
In this article you'll discover six options to target clients using Twitter and LinkedIn advertising.
Targeting Options for Twitter Advertising
1. Appeal to Similar Audiences
Twitter's promoted tweets cost about $0.55 per click. They're a budget-friendly solution when you want to build authority and get noticed in a new market or by a prospective client.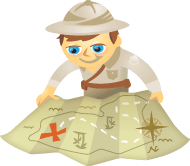 Are you interested in learning more about advertising on Twitter?
Have you followed the latest on Twitter ads?
Twitter has many paid options to help you gain more exposure.
Keep reading to discover three ways to use Twitter ads to grow your business.
Why Twitter Advertising?
When Twitter released their advertising platforms, there was a huge lack of functionality when it came to targeting your ads toward specific audiences.
While it's still not as detailed as Facebook or LinkedIn advertising, Twitter has come a long way in making sure your advertising reaches the right audience.
In this post, we're going to look at how to create a high-performance Twitter ad campaign for your business.
#1: Gain Visibility With Promoted Tweets
One of the most popular uses of Twitter advertising is to promote a specific message (tweet) on Twitter. For example, if you search Twitter for a particular keyword, you're likely to see a promoted tweet at the top of search results.