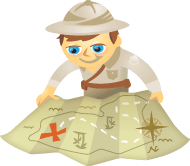 Do you use Twitter's built-in analytics tool?
Are you looking for new ways to measure success on Twitter?
Twitter's Analytics tool is the social network's best-kept secret and gives you access to data that other third-party services can't.
In this article I'll show you how to get access to Twitter Analytics and find the data you need to track your campaign success.
Access Twitter Analytics
[Editor's Note: This article was written before a recent update to Twitter's Analytics Dashboard. We've updated the article with new information and screenshots.]
Like Facebook and LinkedIn, Twitter's analytics feature is designed to be used by the company's potential paying customers. In other words, only accounts with Advertiser status can access Twitter analytics data.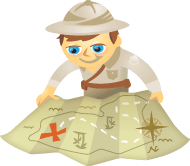 Do you know if your social media strategy is working?
Are you looking for an easier way to track your social activities?
In this article I'll show you how to find the most valuable social data and actionable insights.
The result, improve your social media strategy on Facebook, Twitter and Pinterest.
Finding the Needles in the Haystack
As marketers, we're on a mission to track and measure our efforts and their success.
We collect information on almost everything you can think of, from purchase history and demographics to psychographic data and everything in between.
The abundance of data has opened up a complicated web of options.
It's important to know how to find the useful data that helps us make strategic decisions.
The following three tips will help you focus on what matters.
#1: Review the Posts Tab on Facebook Insights
Facebook has given marketers access to a ton of useful information with their Page Insights. Most people use this data to measure their success. We're going to look at how to use it to refine your strategy.
Timing Your Posts
Start by going to your Facebook page and clicking on See Insights in the navigation bar at the top of the admin panel.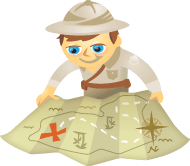 Do you know how social media is helping your business? Want to find out how Twitter, Facebook and other sites are impacting your brand awareness?
The good news is social media has finally made it to the grand stage of "accountability." A place where there are lots of people who want to measure it. The bad news is there isn't a single clear-cut answer.
However, with a few simple steps, you can build a measurement strategy that accomplishes your goals.
Defining Terms
To start, let's agree that brand awareness is a measure of how recognizable your brand is to your target audience. For those looking to get ahead of the curve on social media measurement, the first step is to align your social media metrics with metrics your company is already comfortable with.