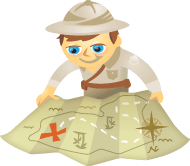 Let's assume you know whom you want to work with, but you just don't move in their circles. How can you make yourself known without cold-calling (or risking rejection)?
Simple.  Try networking and nurturing a relationship with social media. This article will help you prospect using the power of LinkedIn and Twitter (together).
#1: Get Your House in Order First
First, you need to do some housekeeping before you put yourself forward, and by that I mean clean up your LinkedIn profile. Take a good hard look at it and ask yourself the following: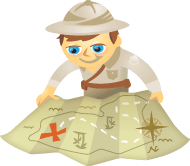 Are you a newcomer to Twitter? Do you need a little help crafting tweets to engage people in meaningful conversations?
You can start a conversation on Twitter in many different ways, but they all come back this: be yourself and find the right tone to engage with people you want to get to know better.
In this post I'll explore some easy ways to start Twitter conversations.  You'll see just how easy it is to take this first step in networking on Twitter in fewer than 140 characters at a time.