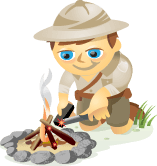 Do you have more than one Twitter account?
If you use social media for your business or to promote other companies, you probably have many different accounts to keep track of.
Dashboard apps can help you keep tabs on various networks at once and update multiple accounts.
However, when you want an enhanced Twitter experience from your browser, these three free tools can help.
#1: Silver Bird
A feature-packed little extension, Silver Bird offers a multitude of Twitter features in a smart pop-up box.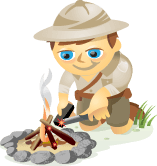 If you've been using Twitter, you've likely checked out an app or two to make your Twitter experience more robust, or even just a bit easier.  TweetDeck, Twitpic and Tweetie are all examples of Twitter apps.
What if I told you there was a magical place that could easily be your one-stop shop for all your Twitter needs? Yes, this place really does exist. It's called OneForty.com, the Twitter equivalent of the Apple App Store.
Twitter Still Rocks for Businesses
Before I jump in to tell you about all the benefits of OneForty, I want to point out that in recent months two reports have surfaced that show Twitter being the #1 choice of all social sites for professionals.