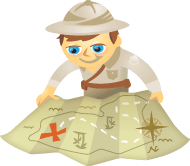 Are you active on Twitter?
Does your business participate in Twitter chats?
While it may be more challenging for businesses to participate in chats from behind a logo, it can be done.
In this article I'll explain how to engage in Twitter chats as your business, so you can grow your network.

Listen now: Play in new window | Download | Embed
Subscribe: iTunes | Android | RSS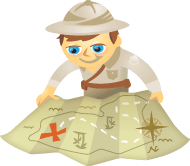 Does your business use Twitter?
Have you considered using Twitter chats as a marketing tool?
As the use of hashtags on Twitter continues to flourish, conversations built around specific hashtags—or Twitter chats—have become commonplace.
While you may be familiar with how to use Twitter chats for personal networking, you might not know they can also be used by brands to achieve business goals.
In this post, I'll show you 5 ways your business can benefit from Twitter chats.
#1: Connect With Customers and Prospects
Hosting an event is a great way for a business to bring its potential and current customer base together to learn, engage and build a deeper relationship. Not all businesses can host a conference or seminar, but every business can host a Twitter chat.
The key to hosting a Twitter chat that helps your business connect with potential and current customers is to choose a topic that resonates with your customer base. Whole Foods, for example, hosts a weekly Twitter chat that discusses (you guessed it) food.
HubSpot hosts a weekly Twitter chat that discusses the science and data of inbound marketing. Their Twitter chat is run in conjunction with a weekly webinar on inbound marketing, which makes it a great lead generation tool for their business. Especially considering that, according to the Hashtagify tool from CyBranding, the #scichat hashtag gets an average of 12 million weekly impressions.