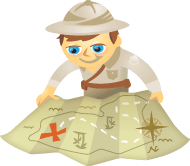 Is your Twitter marketing working?
Are you trying to reach a wider audience and generate leads?
Twitter chats are a great way to boost your marketing results.
In this article you'll discover six ways Twitter chats can help you connect with a larger audience and enhance brand awareness.
Why Twitter Chats?
Most marketers use Twitter to promote content, build brand awareness and interact with followers. Overall, it works pretty well. But what if you could turbo-charge those efforts?
Twitter chats are open, moderated conversations that use a relevant hashtag for a certain topic (e.g., #blogchat or #MMchat for Marketer Monday).
Many chat participants use services like Twubs or Hashtags.org to filter conversations based on the chat hashtag so they can easily follow the conversation.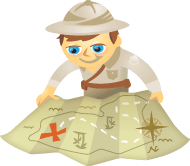 Hosting a Twitter chat is an amazing way to interact with your fans and followers, to better understand and grow your community quickly, as well as promote your brand and business.
I've seen the networking and promotional power of the Twitter chat, so I made up my mind to dig deeper.
It's challenging to describe everything I learned in this one article, but I'll do my best.
Here's the all-in-one guide to prepare for and host your Twitter chat.
Why Twitter Chat?
A Twitter chat is a public Twitter conversation around one unique hashtag. This hashtag allows you to follow the discussion and participate in it. Twitter chats are usually recurring and on specific topics to regularly connect people with these interests.