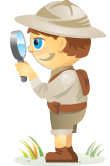 Welcome to our weekly edition of what's hot in social media news. To help you stay up to date with social media, here are some of the news items that caught our attention.
What's New This Week
Facebook Announces Secret Videos for Publishers
"Secret videos give Page owners the ability to upload videos that are accessible only via a direct URL, but which are not searchable for people on Facebook. This is useful for publishers who want to host videos on Facebook, embed them on third-party sites or share them with anyone who has the URL, without posting them anywhere else on Facebook."
Facebook Introduces Video Ads Creative Spotlight: Each month, Facebook's Video Ads Creative Spotlight will highlight and share the "best practices for creating video ads on Facebook that grab attention and drive business goals."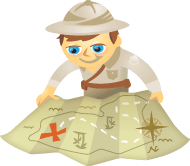 Are you still using the standard Twitter backdrop? If you're looking leave a lasting impression, you should consider swapping out that plain-Jane image for something more exciting.
Your Twitter background helps convey your brand and convey a positive first impression.
This is the second of a two-part series of tips to create a strong Twitter profile.  In the first part, we covered the first five steps to creating your Twitter profile.  Now let's talk about your image.