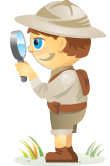 Welcome to our weekly edition of what's hot in social media news.
To help you stay up to date with social media, here are some of the news items that caught our attention.
What's New This Week?
Twitter Officially Launches Their Ads API: "What this means is that as marketers, you'll soon have the ability to work with Twitter's initial set of Ads API partners to manage Twitter Ad campaigns—and integrate them into your existing cross-channel advertising strategies."
Twitter's Ads API is here: What it means for marketers adage.com/u/Y18ojb via @lazerow @adage

— Twitter Advertising (@TwitterAds) February 20, 2013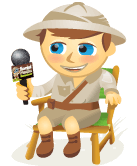 I recently sat down with Dan Zarrella. Dan is a social media and viral marketing scientist. He's also the author of the brand-new book coming out called The Social Media Marketing Book by O'Reilly.
What's really unique about Dan is that he makes science practical for the social media world. He takes a deep look at what's going on with social media activity and he extracts knowledge or nuggets that are really amazing and very helpful for marketers.
Dan has contributed to major websites like Mashable, Copyblogger and ProBlogger. He has also developed a number of tools for Twitter, including TweetBacks, which is a great tool that actually helps bloggers display tweets related to a blog post on their website. He also works at HubSpot as an inbound marketing manager.