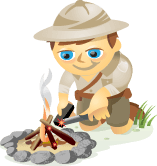 Do you know if your Twitter marketing is working?
Monitoring and analyzing your Twitter projects can be challenging.
With the right metrics, you can improve and tailor your Twitter campaigns for better results.
Luckily, third-party Twitter tools provide these metrics, but there are MANY tools to choose from out there.
So here I'll share some of the best Twitter analytics tools to help you improve your Twitter marketing.
#1: SocialBro: Explore Your Community
I consider SocialBro one of the top three most effective marketing tools for businesses.
SocialBro comes with excellent analytics that give great insights not only about your marketing campaign, but also about your Twitter account and followers.
Here are the analytics tools available with SocialBro.
Real-time Analytics
Real-time Analytics gives you details of the people who are active users and have tweeted in the last 10 minutes in real time. This helps you determine the specific hour of the day when people are active.
It's a quick way to know when you should be tweeting. This is more relevant than depending on studies done by others, because it's tailored specifically for you and your Twitter community.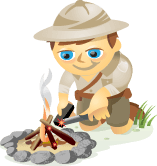 Do you know if you're having an impact on Twitter, Facebook and other social media networks? Do you want some tips on how to measure your social media influence?
As Twitter continues to grow, tools to enhance your Twitter experience and measure your influence are popping up all over the web. In this article, I'll highlight five free tools that offer easy ways to keep track of your influence on Twitter and beyond.
#1: Klout
Perhaps one of the more well-known resources for measuring your Twitter influence is Klout, which is available as an extension for Chrome and Firefox, as well as the stand-alone site. Late last year, Twitter client Seesmic also integrated Klout scores into its desktop and web versions.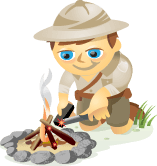 Are you looking for the hottest new social media tools and services? We asked our team of Social Media Examiner writers to share their best new social media discoveries.
What follows is an amazing list of social media tools you've likely never heard of—covering a wide range of categories:
Tools for pictures, video, audio and screen capture
Tools to measure and track results
Tools to manage content
Blogging tools
Twitter tools
Other social media tools
Try them out. And be sure to report back here with your thoughts.