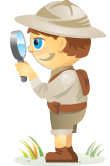 Welcome to our weekly edition of what's hot in social media news.
To help you stay up to date with social media, here are some of the news items that caught our attention.
What's New This Week?
LinkedIn Introduces New Ads API:  This new program will "empower developers to build custom tools and solutions specifically to help social marketers meet their goals." LinkedIn's Ads API program is only available to a select group of partners.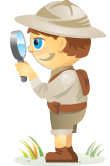 How much time are you spending on social media? Can you tell if it's helping sales?
Wouldn't it be nice to have a framework for measuring the impact of your social media efforts?
That's where Susan Etlinger's new research for the Altimeter Group comes into play. Susan did qualitative research with 60 social media marketers and vendors to understand how businesses currently measure their social media performance.
Her goal: to develop a framework for tying social media performance to business goals.
NOTE: Because Susan's original research targeted enterprise-level companies, I interviewed her to add some small business insights. The following comments combine results of the research and that interview.