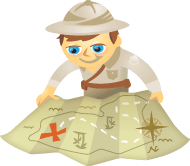 There's an obvious catch-22 in social media marketing. In order to grow your audience, you need good content. Good content takes time – to research, write, and promote.
But, without an audience, you can't justify spending the time. You're trapped. That is, unless you can short the circuit, and get great content without spending tons of time.
That's where content curation gives you an edge.  This article will explain the benefits of content curation and review some excellent tools.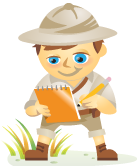 Have you ever wondered how a business handles more than a million Twitter fans? Want the inside scoop from the largest retailer on Twitter?
Even if you're a small business, there's some great insight to be gained from Marla Erwin, Interactive Art Director for Whole Foods Market. Marla was instrumental in creating Whole Foods' acclaimed social media program and the results have been phenomenal! For example, in the first year, Twitter.com/Wholefoods gained a million Twitter followers. It has now surpassed 1.75 million people.
If you're not familiar with Whole Foods, it's the leading natural and organic food store in the world with nearly 300 locations in North America and the United Kingdom.
Whole Foods Market is the most popular retailer on Twitter and is a leading example of Twitter's power to build millions of relationships a single customer at a time.  Here are key excerpts from our interview (you can listen to the entire exchange at the end of this article).