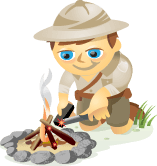 If you've been using Twitter, you've likely checked out an app or two to make your Twitter experience more robust, or even just a bit easier.  TweetDeck, Twitpic and Tweetie are all examples of Twitter apps.
What if I told you there was a magical place that could easily be your one-stop shop for all your Twitter needs? Yes, this place really does exist. It's called OneForty.com, the Twitter equivalent of the Apple App Store.
Twitter Still Rocks for Businesses
Before I jump in to tell you about all the benefits of OneForty, I want to point out that in recent months two reports have surfaced that show Twitter being the #1 choice of all social sites for professionals.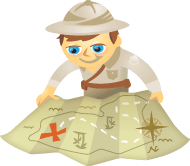 If you look at most Twitter users' Favorites, this feature is often completely empty or seldom used. Many people simply don't know the power of this tiny tool! There are so many creative and useful ways to get mileage out of selecting tweets to favorite (others' and your own).
With the constant stream (river!) of information rushing by on Twitter, here are five fun ways to capture your favorite tweets and have a way to archive/refer back to them.
First, let's make sure you know how to favorite tweets, what types of tweets to favorite, and where to find your Favorites URL/RSS Feed: