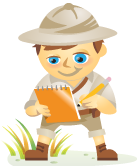 When Intuit wanted to analyze market sentiment about TurboTax, they used Radian6 to collect approximately 40,000 blog posts about Intuit and its competitors between January 1st and April 15th of 2008.
"None of [the team working on this project] felt artificial intelligence was going to come to their aid any day soon," says Jim Sterne in his book, Social Media Metrics: How to Measure and Optimize Your Marketing Investment.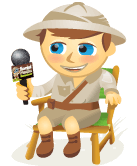 If you live the U.S., then you're likely thinking about next month's tax deadline.  You're also likely using TurboTax Free Efile to file you tax returns.  In this video I interview Christine Morrison, Social Media Marketer at TurboTax.  Christine shares some of the social media tactics TurboTax uses to engage their community.
Be sure to check out how TurboTax uses the social media platforms listed below.