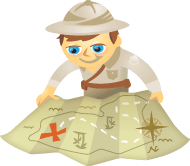 Do you want to stimulate online growth and engagement?
Are you using visual marketing in your business?
Understanding how other businesses use visual content can help you integrate new tactics into your own marketing strategy.
In this article I'll show you how five brands are using visual content successfully.
Why Use Visual Content in Your Marketing?
When it comes to marketing your business, pictures speak volumes. Not only do they make a bigger impact, but also they do it in a shorter amount of time. Research shows the brain processes visual content 60,000 times faster than text.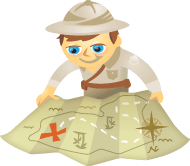 Have you used Tumblr as a social marketing platform?
Would you like to reach an audience ready to share your creative content?
For companies with strong visual content Tumblr is a largely untapped opportunity.
In this article I'll show you five companies using Tumblr to reach a new audience that values creativity and fun.
Why Tumblr?
If you had the chance to market on a site with upwards of 300 million unique visitors every month, would you do it?
What if that same site extended post life beyond a few days and catered to a younger demographic more interested in sharing content than creating it (thus giving you a better chance at going viral)?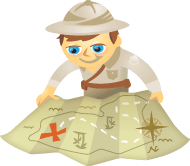 Are you wondering if Tumblr could help your business?
Are you unfamiliar with Tumblr and wondering how to get started?
Do you want to let a new set of customers share your brand or product on this social platform?
If so, keep reading as I reveal how to use Tumblr for your business.
Why Tumblr?
Tumblr is a blogging and social platform that houses more than 132 million blogs and is among the top 15 websites in the United States.
It's website explains, "Tumblr lets you effortlessly share anything. Post text, photos, quotes, links, music, and videos from your browser, phone, desktop, email or wherever you happen to be. You can customize everything, from colors to your theme's HTML."
According to Quantcast, Tumblr received over 5.5 billion page views in May 2013 alone. With user numbers and popularity on the rise, it's a perfect marketing tool for businesses that are trying to extend their reach and raise brand awareness.
In this article I'll show you how to get started using Tumblr in your online marketing strategy.