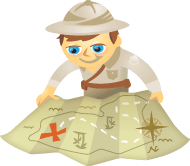 Are you wondering if Tumblr could help your business?
Are you unfamiliar with Tumblr and wondering how to get started?
Do you want to let a new set of customers share your brand or product on this social platform?
If so, keep reading as I reveal how to use Tumblr for your business.
Why Tumblr?
Tumblr is a blogging and social platform that houses more than 132 million blogs and is among the top 15 websites in the United States.
It's website explains, "Tumblr lets you effortlessly share anything. Post text, photos, quotes, links, music, and videos from your browser, phone, desktop, email or wherever you happen to be. You can customize everything, from colors to your theme's HTML."
According to Quantcast, Tumblr received over 5.5 billion page views in May 2013 alone. With user numbers and popularity on the rise, it's a perfect marketing tool for businesses that are trying to extend their reach and raise brand awareness.
In this article I'll show you how to get started using Tumblr in your online marketing strategy.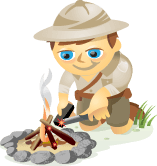 How much do you know about the microblogging site Tumblr?
Launched in 2007, Tumblr has experienced tremendous growth over the past several years.
Forbes reported that 120,000 new Tumblr blogs are created every day, totaling 86 million that drive 18 billion page views per month.
In this post, I'll take a look at 26 businesses that have created presences on Tumblr and discuss the techniques they use for their blogs, while also introducing many of Tumblr's specific features and lexicon.
How Can Tumblr Be Used?
Jason Keath wrote, "Not every brand works on Tumblr" and suggested that three categories of blogs may fare better than others: fashion, large websites and publishing/broadcast media. As we'll see with the examples below, Tumblr's features offer the ability to be more visual and less verbose.
When you first started out on social media, Tumblr may not have fit the description of what you were looking for. Today, you may be pleasantly surprised to discover a blogging solution where you can create engaging and diverse posts in much less time than other platforms, while also piggybacking on the social networking capabilities it offers.