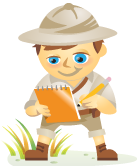 I recently interviewed the world's leading marketing expert Seth Godin, author of 11 books (many of them focused on marketing). Some of his more notable books include Permission Marketing, Purple Cow, and Tribes. His most recent bestseller is called Linchpin: Are You Indispensable?
During this interview, you'll learn how Seth employed new media to promote his latest book and his thoughts on marketing and social media.  Note: Be sure to listen to the complete interview at the bottom of this article.
Mike: What exactly is a "linchpin" and how do I know if I'm one?
Seth: A linchpin is the person we can't live without—the indispensable person who does work that matters, the person who is trying to stand out as opposed to fit in, the one who's not easily replaceable, the low-paid cog in the giant industrial machine but, in fact, the person whom we seek out.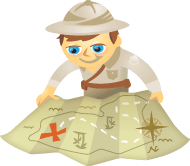 Let's be honest, you don't just want your voice to be added to the conversation; you want your voice to be heard, repeated, and valued—and your message to be influential.  Ultimately, you're after influence.
So what better way to understand social media than by looking at the fundamental principles of influence as taught by Dr. Robert Cialdini, professor of psychology and marketing at Arizona State University? In his seminal book, Influence, Cialdini covers six "weapons of influence"  that are hardwired into our social and cognitive minds.  In other words, we can't help but behave in accordance with these laws of social interaction.
Does this sound like something useful to keep in mind during your social media engagements?  Well, let's take a look six powerful persuasion techniques:

Got a blog? Are you on Facebook or Twitter? How about your readers—are they using social networks?
Want to make it easy for readers to share your great content with their tribes? If so, keep reading as I share six social media add-ons you can effortlessly integrate into your blog today. Your immediate result: much better engagement with your readers. And by the way, I've used them all—many on this very site.
An aside… The key to encouraging social activity is making it easy for people to act. The less friction there is between desire and action the more likely people will share your content or reach out to you. Fortunately these six excellent tools make encouraging activity easy—and dare I say, fun!