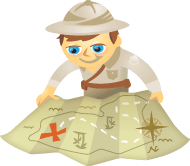 Are you struggling to come up with articles for your blog?
Are you looking for ways to generate new content ideas?
To keep your blog audience engaged, you need to continually generate new content.
In this article I'll show you 7 easy ways to help you find new and interesting content ideas for your business blog.
#1: Look Into Bottlenose
Bottlenose provides live social intelligence for you by analyzing activity across all of the major social networks. It allows you to "surf the stream" and discover what's trending in social media in real time.
To discover what's popular right now on the various social networks, use the free Bottlenose Search.
Here's how:
Open Bottlenose Search.
Type your topic directly into the search bar OR select a popular topic from the list that's provided.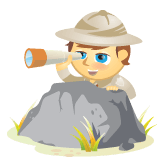 When a gunman took three hostages at Discovery Communications headquarters (home of the Discovery Channel) on September 1, 2010, hundreds of news outlets reported the crisis.
Yet mainstream media was not the first to break the story. An employee inside the Silver Spring, Maryland facility took a photo of an armed law enforcement official using a mobile phone and posted it on Twitpic.